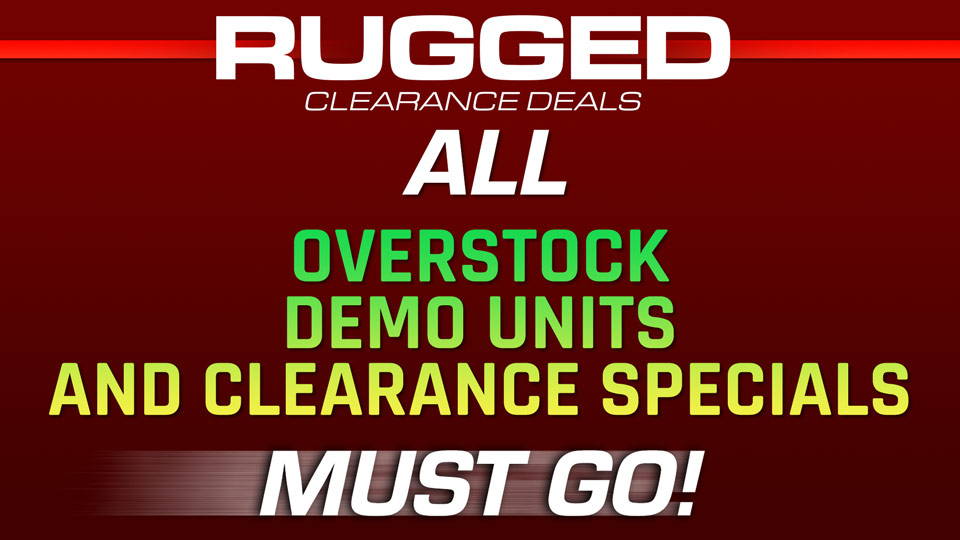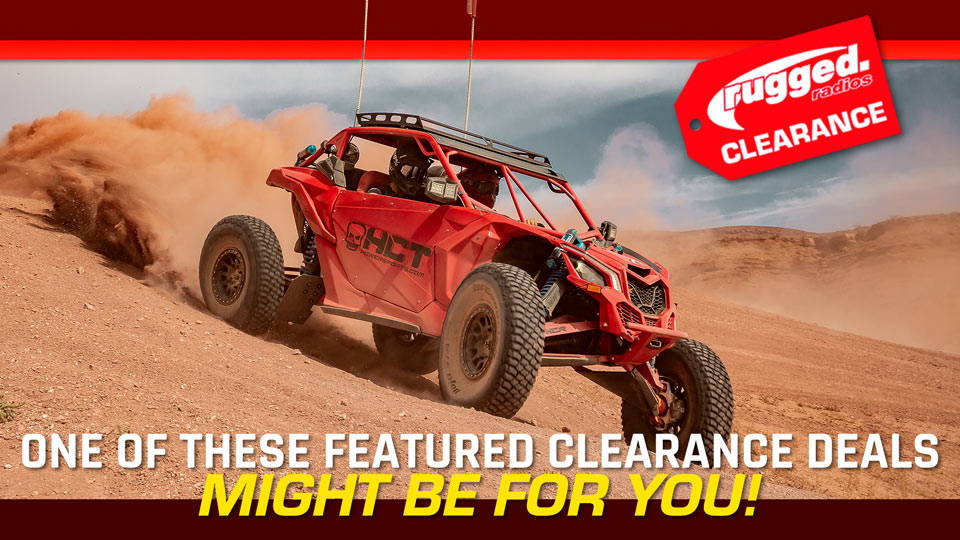 POPULAR FEATURED CLEARANCE and OVERSTOCK ITEMS
The GMR2 handheld radio keeps you connected to friends and family while on the go! With the included 22 channels, you'll have universal connection to all other GMRS radios; meaning you can talk to the other walkie-talkies, both GMRS and FRS.
A misprint from us means HUGE savings for you!

Seamlessly connect your phone to your helmet with our lightweight Bluetooth Headset
The Rugged Connect BT2 uses the latest Bluetooth technology that quickly and easily connects to your phone for incredible music streaming, convenient GPS navigation, and seamless phone call conversations. Enjoy the ride and stay connected!
Brand New, Overstock Special

• Easily install the Volume and VOX knob rocker switch in a rocker switch housing
• Discreetly mount the intercom behind the dash or even in the glove box
• Bluetooth (Hi Fidelity Music Streaming and phone calls)
• Remote music control
• Rock while you ride with in-car communications and Bluetooth wireless capabilities.
• Variable Speed Controller for adjustable air flow
• Includes Two MAC-X Pumper Hoses
• Dual helmet outlet (MAC3.2)
• Durable carbon fiber body
• Washable dry media air filter
• High duty cycle life motor
• Waterproof power connector
---
Need Help?
Give us a call: (888) 541-7223